PERSONAL TRAINInG
OUR STORY
K1 was founded by celebrity personal trainer David Kingsbury, he saw an opening in the fitness world to shake up stale norms. K1 is here to bring quality service, excitement to exercise and unrivalled results to every member.
WE FOCUS on YOUR GOALS
Our passion is helping people become the fittest, healthiest and happiest versions of themselves. From the moment you join us we are focussed on you and your goals. The design of your journey reflects this passion and support with assessments, monthly reviews and dedicated training.
Our members are people like you who want to look, feel and live better. Our programmes are geared around your personal goals. Experience your best ever results with a way of training you will love and support like you've never had before.
We are not a gym. We are a dedicated personal fitness facility
Every session you do with us is taken by a qualified and ultra experienced personal trainer.
We work with you to reach your goals and truly enjoy the process.
We care about every member and support them with a full assessment, monthly reviews and unlimited care.
We use small group personal training for a personalised experience and motivating atmosphere. Small group personal training has all the benefits of one on one training with the added motivation of working with others.
Our expert coaches tailor the training for each member to maximise their training time, work to their needs and ability and to ultimately reach their goals faster!.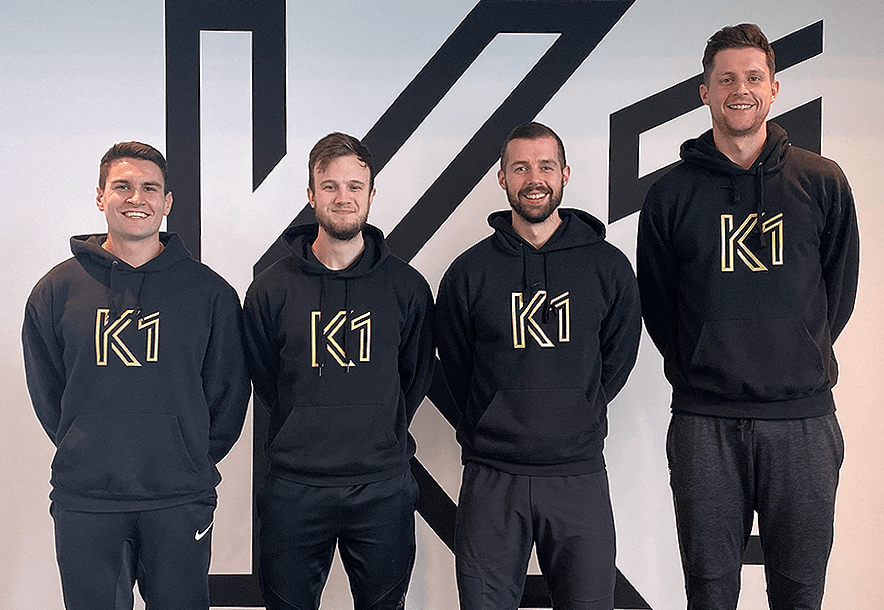 THE K1 TEAM
Our full time team of coaches offer unrivalled expertise no matter your goal, from injury rehabilitation, sports performance and body transformations to fat loss and making fitness fun. 
We have a combined experience of over 40 years of personal training and have worked with everyone from Oscar winning actors, professional athletes, Forbes 400 businessmen to our local communities.
Our passion is helping people become the fittest, healthiest and happiest versions of themselves whilst making exercise fun and inclusive.
"This is by far the best all round training I have experienced and I look forward to every session knowing that what I put in I'm getting back a stronger, fitter version of myself."
When you start you have an initial assessment for us to learn about you and your goals. Using this information we plan your exercise and support your nutrition.
Work with us for 30 days and you will see and feel a difference in every sense.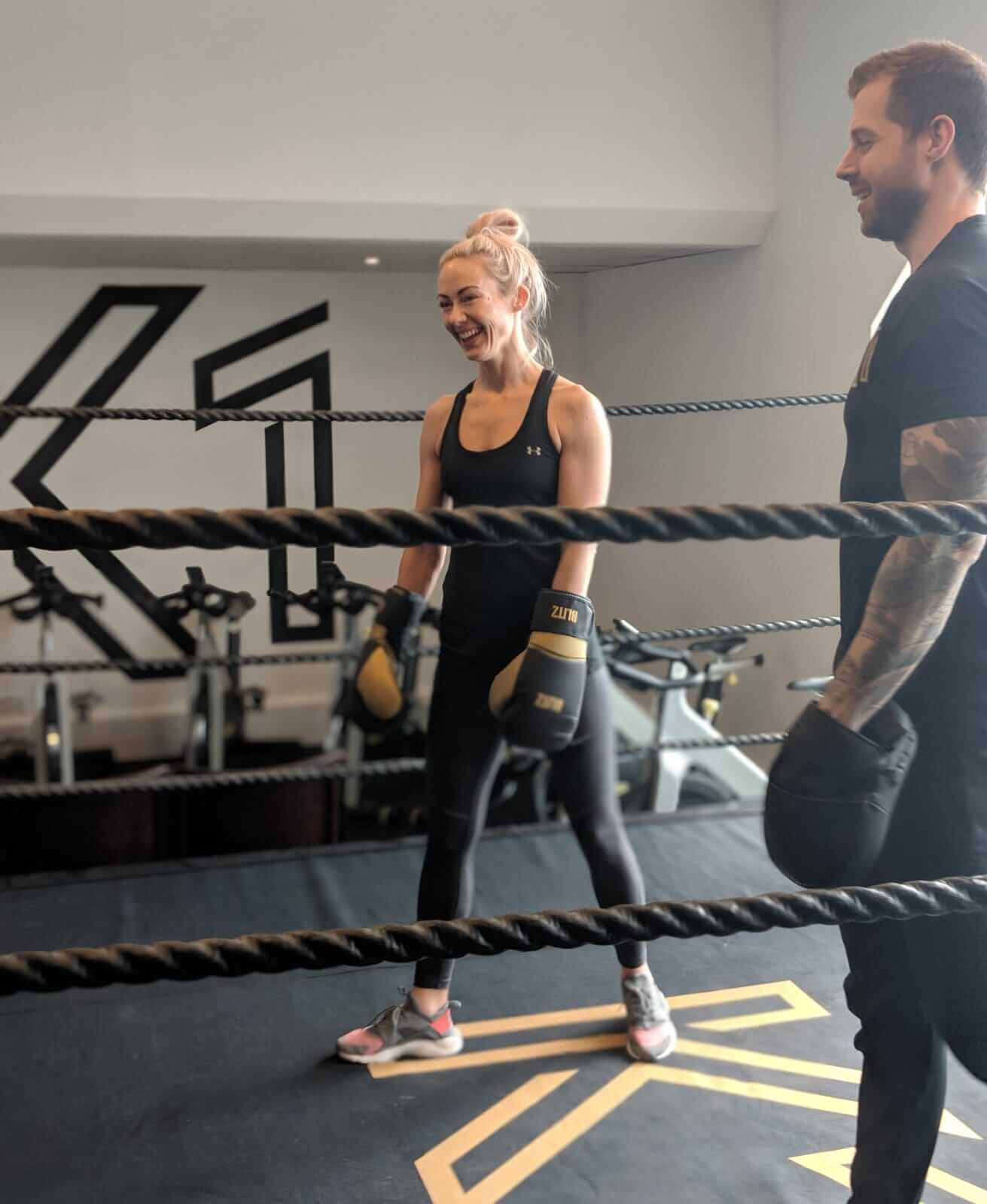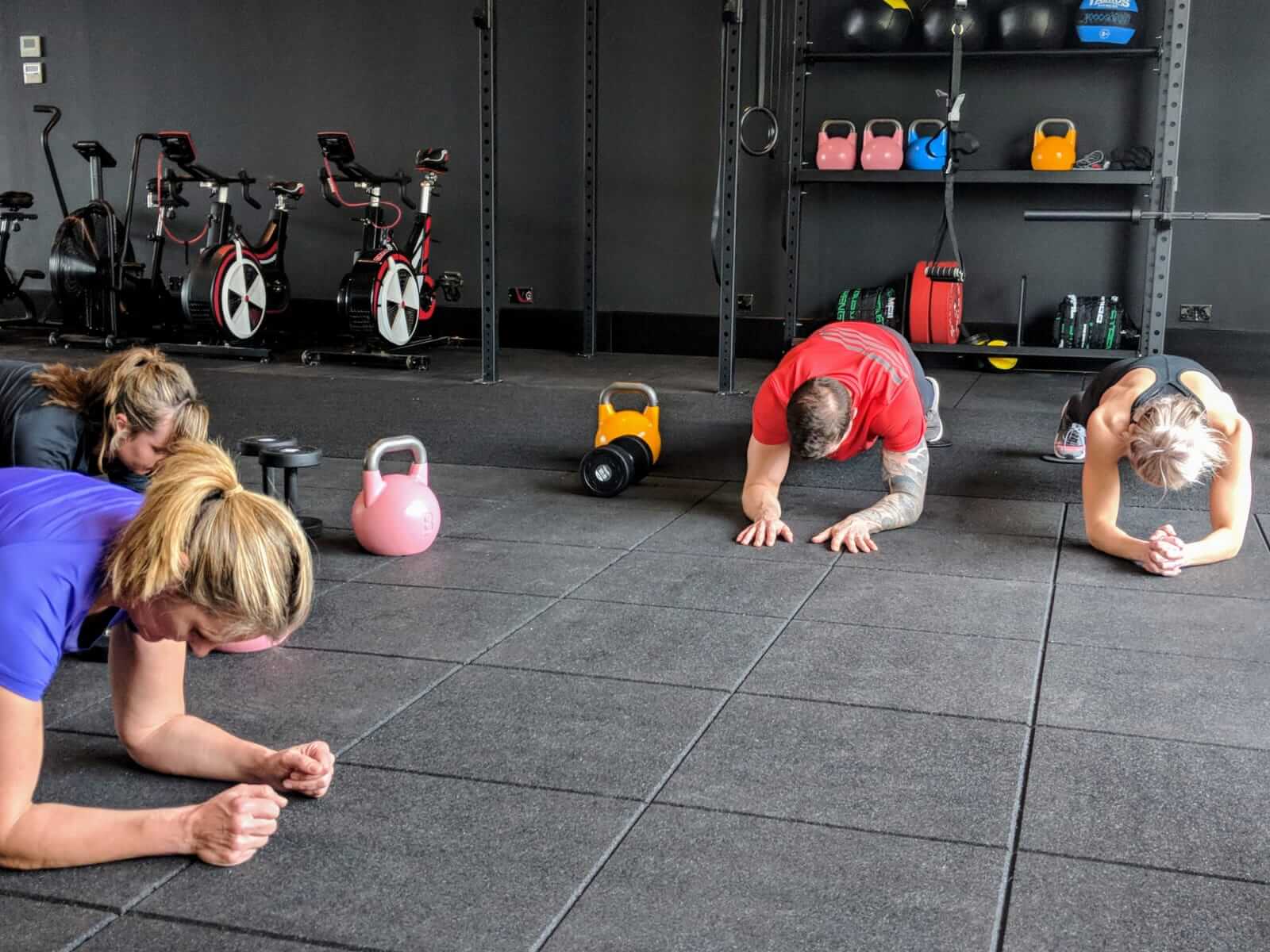 Toning & Body Composition
Injury Prevention & Training with Injuries
THE 
K1 Experience
Experience first hand why our personal training system gets such amazing results by giving you guidance, motivation, accountability and support as part of a focused, personalised training programme 
We keep the momentum and enjoyment high with small group personal training sessions for all our members. With a group of no more than four, you get the same level of attention but with a fun and inspiring group dynamic. It's feeding off other like-minded members that spurs you on and on.
We have created the best community and member focused fitness studio in the area, delivering an unrivalled fitness experience and amazing results to our members regardless of their starting point. 
"This is more than a gym. The coaches are there to help and encourage you through any of your goals. The atmosphere is non intimidating and instead one that inspires you. Great equipment and a state of the art facility. I have finally found somewhere I really enjoy going to!
Benji
"Everything from the training plans, nutrition advice and even the showers are first class and nothing is too much for David and his team.
Can't recommend them enough"
Mark
"So impressed with these guys, very different to anything I've done before. If you are serious about making a change & fitness, maybe need some motivation in a fun environment then K1 is for you!"
Gavin
K1 BEACONSFIELD
GET IN TOUCH
Gym H0urs
Monday-Friday: 6am – 9pm
Saturday: 7am – 3pm
Sunday: Closed
BE PART OF K1 BEACONSFIELD